Sign up below to receive updates from PreCursor Poets. You will receive a newsletter at the beginning of each month, as well as the below course on literature and hyperconnectivity, delivered via email. All free, no ads. Unsubscribe any time.
The full syllabus (excerpted below) will be sent out in the coming days. Week 1 will first be sent out mid-July. Each week discusses set readings, which will be listed in the syllabus, but the course content will not assume any prior knowledge or active reading. If what you see below intrigues you, this is for you – no commitment required, no cost. If you know someone who might like this, send them this page.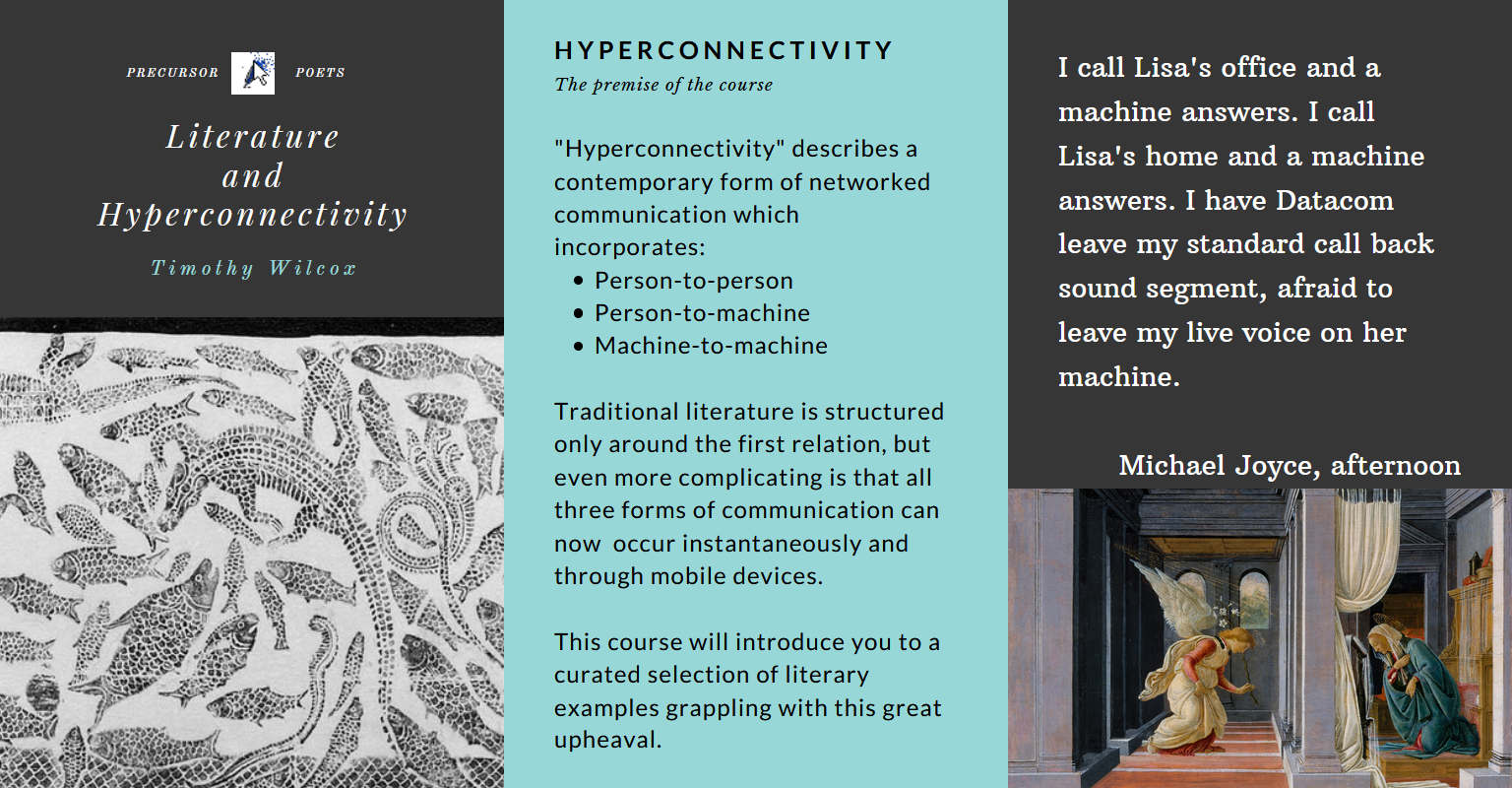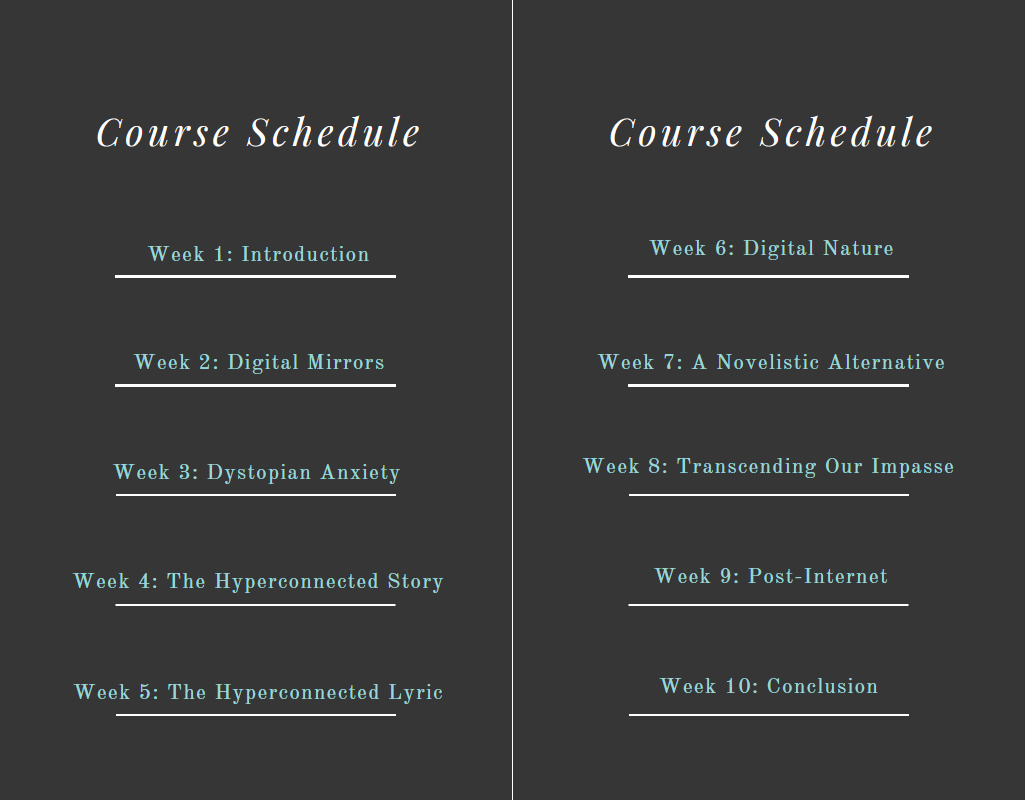 On the newsletter
Started in June 2020, this monthly newsletter is the ultimate resource for cultivating a creative imagination fit for the digital 21st century world, produced by an expert in digital-era literature and doctor of philosophy.
In addition to updates from this website, you will get:
A curated selection of new literature, including short works available freely online and recommendations of full-length books, so you can stay on top of some of the most interesting writing being done today.
At least one highlight of electronic literature, with a short introduction by me.
At least one highlight of classic literature, with a short introduction by me.
A glimpse into the wider world of literary criticism or other exciting intellectual projects related to literature.
A curated selection of some of the most interesting news surrounding digital technology, Internet culture, and all things imagination.
And occasional extras or announcements of new projects as relevant.
You can see the first newsletter as an example here and the second here.
If you have any suggestions, questions, or general comments, feel free to reach out through this form.