Course content:
You will receive an email on each of the ten topics on Fridays, through to mid-September, as well as invites to the following live discussions with included authors via Zoom:
Saturday, August 8: Charlotte Geater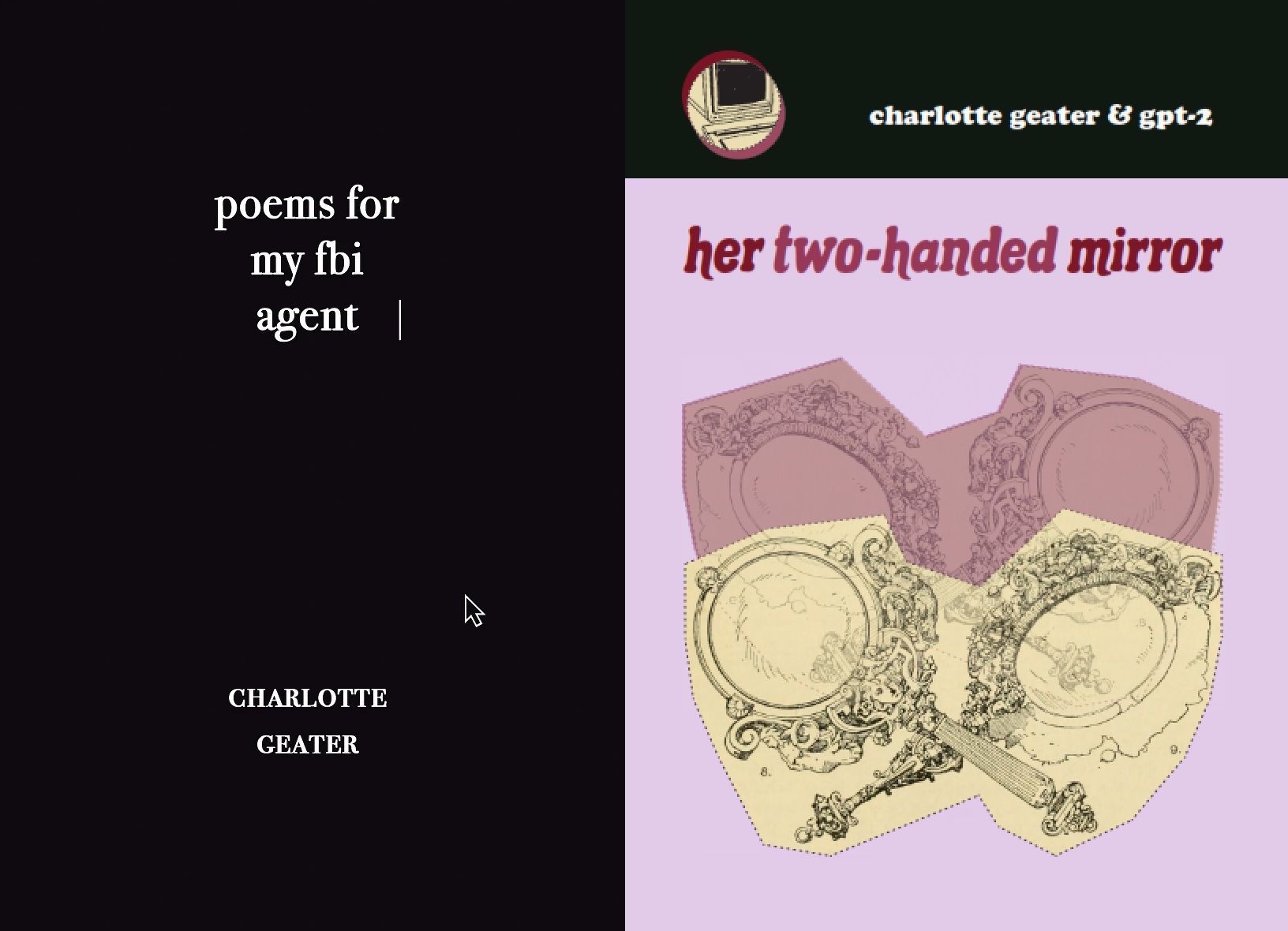 Poet Charlotte Geater will be joining us to discuss writing poetry in the age of hyperconnectivity. Her book poems for my FBI agent, published by Bad Betty Press, re-imagines lyric poetry within the context of knowing that all of our computer-based writing has a built-in reader in the form of government surveillance. More recently, she self-published her two-handed mirror, in which she collaborates with openAI's text-generating model GPT-2 to rework Renaissance and Victorian verse.
Time: Saturday, August 8 – at 2 PM EST / 7 PM BST
Friday, August 14: Nick Montfort and J.R. Carpenter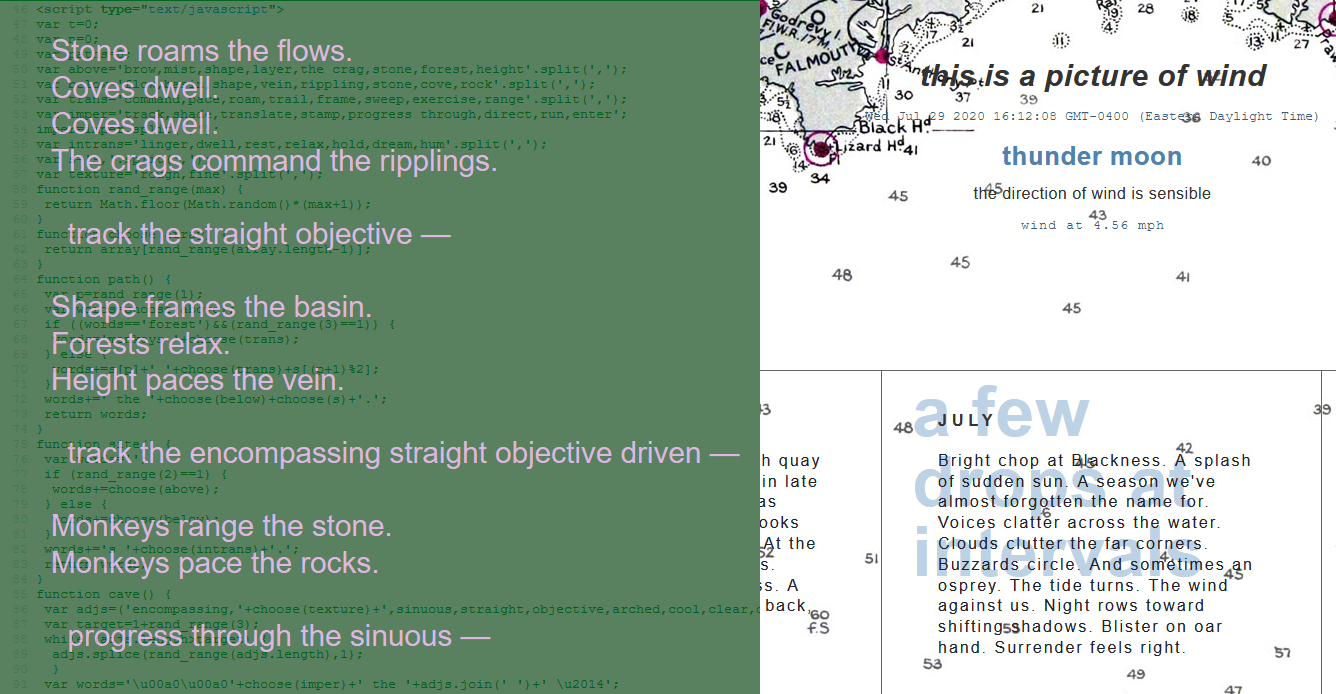 Nick Montfort and J.R. Carpenter, two of the most prominent practitioners of generative poetry, will be joining us to discuss their experiments with nature writing in the digital age. Of particular interest with Montfort will be his 2009 Taroko Gorge, with which you might play around with the source code to produce some of your own writing, or look over some of these existing remixes. J.R. Carpenter's 2018 work This is a Picture of Wind responds to live weather data and was designed to be viewed on phones, but has recently received a print publication by Longbarrow Press, and we will discuss that transition among other things.
Time: Friday, August 14 – at 2 PM EST / 7 PM BST
Saturday, September 5: Tim Maughan and Karen An-hwei Lee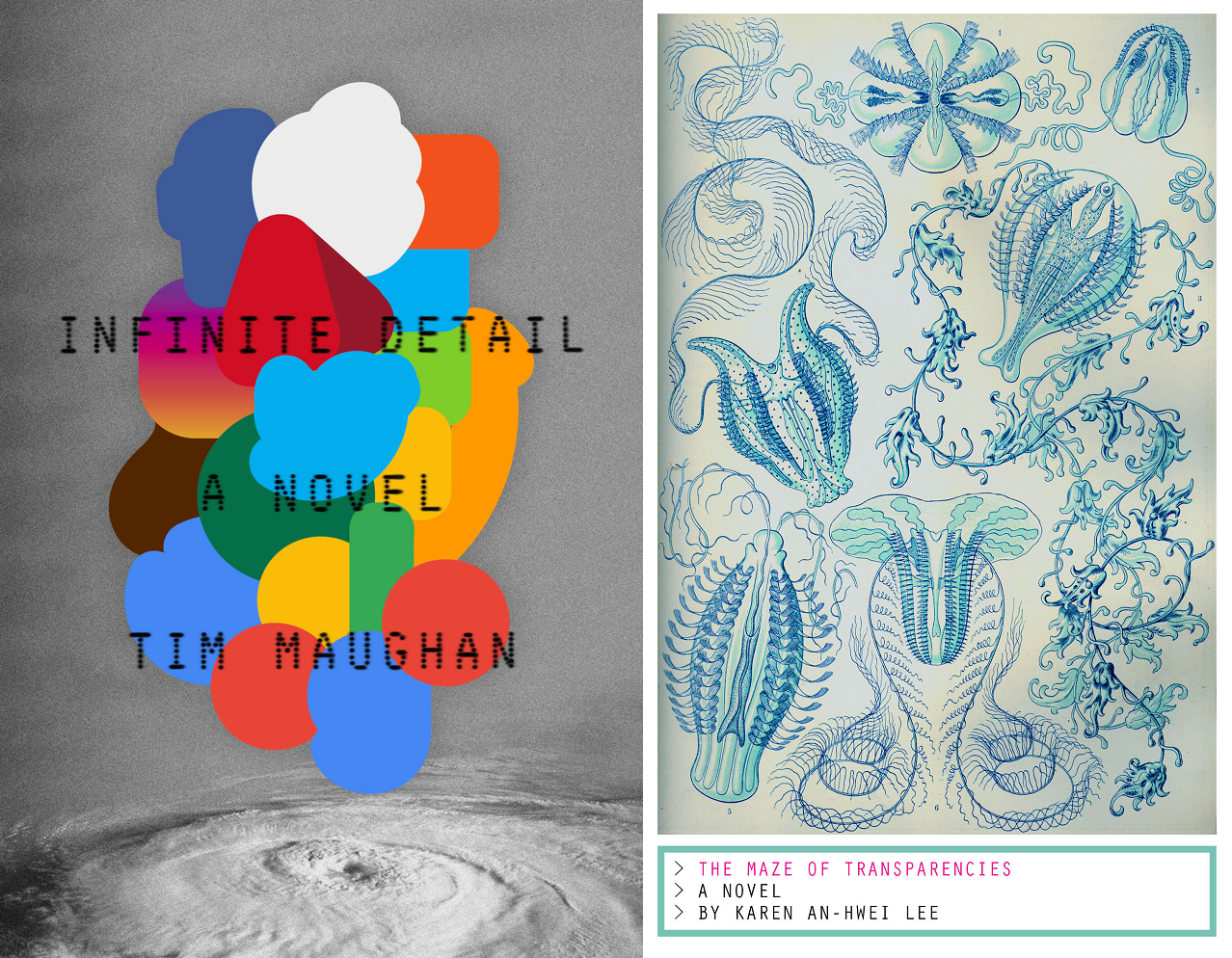 Tim Maughan and Karen An-hwei Lee, two of the most interesting writers today, published very distinct novels a few months apart in 2019 which both imagine the collapse of the global Internet. Because they are writing to different audiences – Maughan in the cyberpunk tradition, Lee as primarily a poet – this event will bring these authors together for the first time for a discussion sure to be filled with unexpected insights about the present and future of literature. Maughan is the author of Infinite Detail, and more recently Ghost Hardware which adds three short stories to the world of the novel, both published by Farrar, Straus & Giroux. Lee is the author of many books of poetry and most recently the novel The Maze of Transparencies, published by Ellipses Press.
Time: Saturday, September 5 – at 2 PM EST / 7 PM BST